Corporate Social Responsibility (CSR)
We have cordial relationship with various communities, Good community relation with host communities in all locations where we operate. We add value to community development in the following areas:
Education
Environment
Water supply
Health services
Youth empowerment
OUR STRENGTH IN SERVICE
One of the central facts of life today is that we are truly living in an information age and we believe in offering the finest standards of quality services and other defined corporate education and processes that are constantly updated and adopted in the fast changing ICT sector thereby continuously ensuring that end users or operators are adequately skilled to man the DISC infrastructures and to always surpass customers' expectation.
OUR CORE VALUES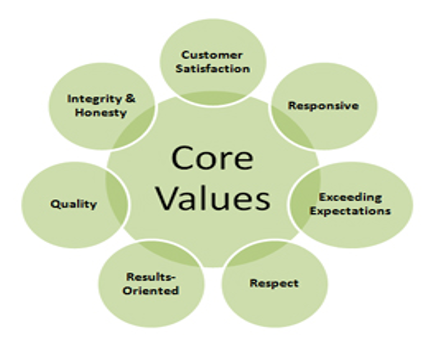 We take pride in being a "one-stop" solution provider for our clients. Many times, we achieve this by teaming with other parties that provide complementary skills or resources. This allows us to implement and deliver very complex solutions involving several vendors while providing the client with a single point of support and customer care.
Our value added is not based on just mechanical solution to our client's problems, but also on the level of understanding our employees have of the client's needs. As a rule, we always dedicate our personnel to ensure the success of any project.
PERSONNEL TRAINING
In our quest to be a leader in this sector, we are not oblivious of the foundational role that training and re-training are expected to play in the emerging new world order and Nigeria and Africa in particular.
Our professional training programs are tailored with cutting edge technology to meet the requirements of our clients and also providing creative solutions to our clients training needs with absolute commitment to quality and content robustness with particular reference to our client's day to day operations.